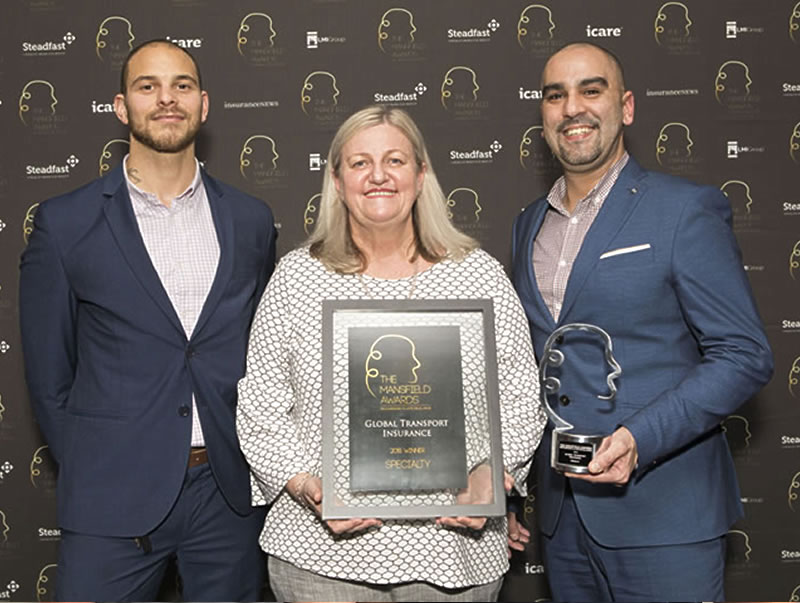 31 Jul

GT Insurance recognised for claims excellence at prestigious Mansfield Awards

Claims excellence is, quite rightly, the ultimate test of any insurer. Accordingly GT Insurance is delighted to have been named as joint winner at the recent 2018 Mansfield Awards for Claims Excellence. The coveted award came in the keenly-contested 'Specialty' category, reinforcing our unrivalled commitment to intermediaries and clients in the key area of Motor Vehicle Claims.

Named after English Lord Chief Justice, the Earl of Mansfield, who introduced the concept of utmost good faith to the insurance process in 1766, the 2018 Mansfield Awards were presented following an extensive independent national survey of brokers, with the winners celebrated at a gala ceremony in Sydney on July 4.

According to a very proud Glenn Lambert, Managing Director of GT Insurance, the award is a direct result of the consistency of the overall service ethic of GT and its deep commitment to ensuring fairness to all. "The Mansfield Awards are specifically about claims outcomes at a National level as judged by brokers themselves," he said. "Our reputation and profile continues to gather strength which is reflected by feedback from customers, service providers and the various awards we've won this year. It's further evidence of the growing presence of GT Insurance in Australia."

While the GT Insurance name itself may still be relatively new, its specialist understanding and reputation in the transport and heavy motor industry goes from strength to strength. This growth trajectory is driven by a 7-point 'Motor Vehicle Claims Promise', which provides benchmarked response times in key areas such as claims acknowledgement (24 hours), claims acceptance/denial (5 days) and settlement (48 hours). These guide the GT Insurance business every day, helping it provide award-winning insurance and claims services for valued clients, and market-leading support to the intermediaries who work with them.

To find out more please contact your local GT Insurance office.