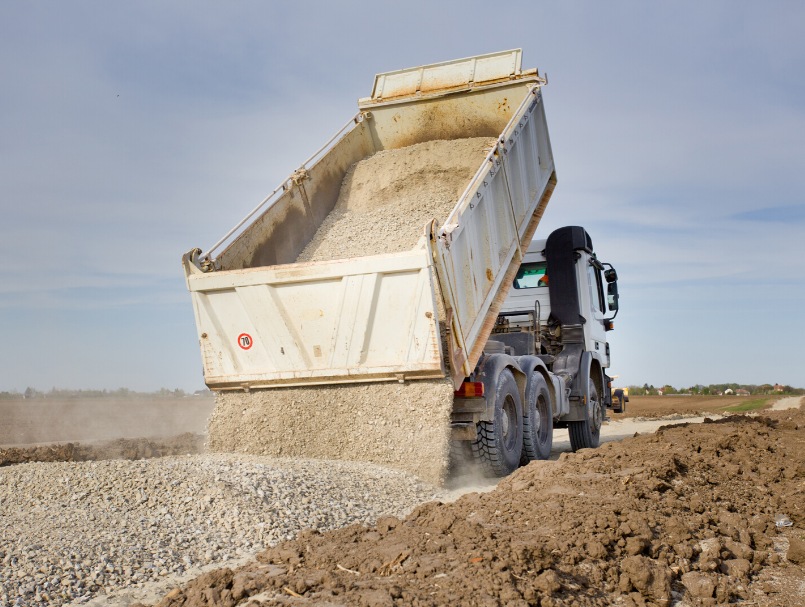 28 Oct

Reducing the risks of tipper truck accidents
Tipper trucks keep Australia moving!
Tipper trucks are used to transport a vast range of materials from one area to another, for example, soils, rocks, gravels, demolition materials, farming grains and plant wastes. They are used across Australia in a variety of industries from mining and agriculture to earthmoving, construction and excavation. In fact, tipper trucks are vital to the economy of our country, moving materials efficiently and delivering them to their destination quickly.
Why do tipper trucks tip over?
National Road Safety Partnership Program (NRSPP) recognises specific situations that may lead to tipping trucks tipping over:
Unloading on an unstable or unlevel ground can increase the lateral tilt of these trucks, altering their centre of gravity and causing them to tip over during unloading

Some products (such as wet soil) can remain stuck at the top of the bin during unloading, causing the bin to become top-heavy and tip over.

Driver distraction, inattention and poor weather are all factors that increase the risk of tipper trucks tipping over.
Unbalanced load distributions, trailer lengths, coupling types, and whether it's a side or rear tipper also influence the risk of tipping.
Reducing the risk of tipper trucks tipping over
The NRSPP has suggested that the education and training of drivers and subcontractors who operate tipper trucks is essential to reducing these risks. Operators need to recognise unsafe situations and feel empowered to use different tipping techniques, move to a more stable and level site or refusing to tip their load due to the environmental conditions.
It's important that drivers are able to make an informed decision concerning the loading and unloading of their trucks, knowing that their company fully supports their decision. Safety should be the primary concern when unloading and loading tipper trucks and drivers need to have the confidence to make the correct decisions based on the safety factors involved. Through education, improved technology and driver awareness, these risks can be minimised even further.
Helping to keep transport operators safe on our road
GT Insurance have always been dedicated to keeping our Australian truck drivers on the road, providing a range of excellent insurance products for transport operators including our GT Accident Assist product which provides an effective response to accidents, 24 hours a day, 365 days a year. In particular, we support tipper truck drivers, because we know how hard these experienced drivers work to prevent accidents with their trucks.
To find out more about GT and our Accident Assist product, head to gtins.com.au
Source: https://www.nrspp.org.au/